Social Welfare
Schools, Colleges, Hospitals, Charity, Animal Welfare, Daily Free Meals Distribution
Charity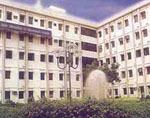 The Kankaria Group's charitable trusts - Harakh Chand Kankaria Charitable Trust, Awanti Kankaria Foundation, Tara Kumari Kankaria Charitable Trust, Ambica Welfare Trust, Shree Chandra Kumar Kankaria Foundation and Kankaria Literacy Trust are working for the upliftment of the poor and needy by sponsoring students for education, donating funds for animal rights protection, hospitals, medical clinics and helping the poor to start their own business.
Ambica Welfare Trust has been setup to help its employees and build schools for deprived children. The trusts are also deeply involved in the renovation of places of worship.
Education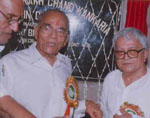 Apart from the four primary schools already imparting education to the children of Group's employees, Shree Harakh Chand Kankaria Jain Vidyalaya - an English medium co-education school has been constructed. The school provides scholarships and subsidised fee programmes for the deserving students. Students have all facilities at their disposal such as well-equipped play ground, auditorium and compulsory computer education. Vocational training classes will also commence in near future. Another primary school located in the Sunderbans area- Smt. Tara Devi Kankaria Jain Vidyalaya has been constructed for spreading literacy and educating deprived children. Work is also under way to construct a co-educational high school and college for general public in Belur, Howrah. In our modest efforts, we are striving to achieve our common vision and aspiration - making India a country with 100% literacy.

Tara Devi Harakh Chand Kankaria Jain College conducts degree programmes in botany, information technology and commerce under the aegis of the Kolkata University.
Animal Welfare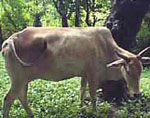 An animal shelter has been constructed and maintained by the Group in Palitana, Gujarat. It is dedicated to the care of cattle, which were saved from the roads of Gujarat during the drought in the 1980's and later. It looks after the sick and the injured animals.
Health
Harakh Chand Kankaria Outdoor Hospital, Howrah, West Bengal, has been constructed for providing medical care to deprived and aged citizens. The hospital conducts all types of medical checkups and has a 24-hour emergency department. The Group has also donated INR 1,25,00,000 to the Assembly of God Church Hospital founded and managed by the Buntain family.
Relief
The Kankaria Group has always been quick to provide humanitarian aid to areas hit by disasters. Relief works are carried out across the country wherever natural calamity strikes. In addition to disaster relief, the Group has also conducted Eye Camps for the poor and needy in different parts of the country.
A donation towards the Kargi l fund being made to the former Chief Minister of West Bengal, Shri Jyoti Basu.
Hon'ble Minister Shri Amar Satpathi receives a donation for the cyclone victims in Orissa.
Relief supplies being provided to the vict ims of the Gujarat earthquake.
Daily Free Meals Distribution
Everyday free lunch is provided to more than 700 under privileged elderly people and children, who find it difficult to earn their livelihood. We are doing this from our Jute Mills daily.
News update
Charitable trusts
Harakh Chand Kankaria Charitable Trust
Tara Kumari Kankaria Charitable Trust
Ambica Welfare Trust
Awanti Kankaria Foundation